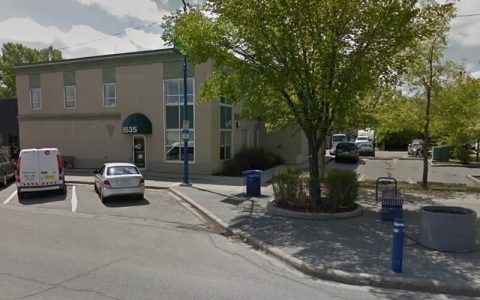 Welcome to Bowmont Medical Clinic
Our NW Calgary Medical Clinic provides comprehensive health care for your entire family. Bowmont Medical is affiliated with the Calgary Foothills Primary Care Network (CFPCN). You can visit their website at CFPCN.ca
To Schedule an Appointment
Please Call Us at 403.247.9797 .
When you call, you will be asked the following information:
The specific reason for your visit – so we can schedule the appropriate amount of time.
Your full name (to access your medical record).
Your current address and telephone number (so we can reach you if necessary).
Please provide your email address.
Appointments are booked in advance, but we do reserve a few slots each day for emergencies, sudden severe illness, or urgent single issue appointments. When this is the case, please do not hesitate to call our office and explain your situation so that you can be seen as soon as possible by one of the clinic physicians.
Make separate appointments for each complaint and each family member.
Please update your address and phone number if you have changed either since your last visit.
Our busiest time is between 7:00 a.m. – 10 a.m. If at all possible, for non-emergency problems, please try to call us after 10 a.m.
Unable to Attend Appointment

Please – If you are unable to attend a scheduled appointment, call the office to cancel as soon as possible.
You can cancel an appointment by leaving a message on voice mail on #60.
Our office has a strict no show and late cancellation fee. If you miss a 15 minute appointment, the fee will be $75.00. If you miss a 30 minute or more appointment, the fee is $150.00. The appointment will not be rescheduled unless this fee is paid.
Annual Physical, Procedures and Talks
If you booked for an annual physical, procedures and talks: Call two working days in advance to confirm appointment.
We Value Your Time (and ours)

You can help us keep your waiting time to a minimum and the doctors to their schedule by:
Making an appointment for each concern.
Book for each family member who requires care.
Arrive on time.
Check in with our receptionist upon arrival.
Test Results

These are reviewed with your physician on a return visit. This policy is to provide for your safety, peace of mind and confidentiality.
Please book 1 – 3 weeks after your visit to review non-urgent results. Please do not call for results as these will not be given over the phone.
Physician Responsibilities
We are here for you and we are responsible for providing the following:
Extended hours
Obstetrical care, emergency services
On call service
Pre and post travel advice
Elder care, pediatric care, palliative care
General medical care
Patient Responsibilities
In return we expect you to be responsible for certain things:
Attend all appointments booked and please arrive on time
Be courteous to our staff
Understand that there are costs to which you may be responsible, which are not covered by AHC
Be honest with your physician
Understand that some specialists book 2 years in advance
For any forms to be filled out by your doctor, please give form to staff when you check in.
Book a return visit if your condition worsens, not improve as expected or if you are concerned in any way.
Uninsured Services
You will be billed directly for the following services: Uninsured Services
All Driver's License Medicals are $160.00.
Missed Appointments
If you miss a 15 minute appointment, the fee will be $75.00. If you miss a 30 minute or more appointment, the fee is $150.00. The appointment will not be rescheduled unless this fee is paid.
Please be aware if you do not cancel with 24 hours notice you will be billed. After 2 missed appointments you will asked to find another physician.
Payment by cash, VISA or Mastercard.
Prescription Renewals
To ensure optimal medical care, we do not refill prescriptions over the phone. It is important that your condition and medication are reviewed on a regular basis.
After Hours
If you have a life-threatening emergency, call 911, or proceed to your nearest hospital emergency room. A clinic physician is available after hours and on weekends. Calling the clinic (247-9797) after hours will provide you with the name and number of the on-call physician. Please do not use this service for non-urgent prescription refills.
Other Physicians at the Clinic
In order to provide continuity and the highest quality of care to you, our patents, we have other physicians that will work in the clinic from time to time. These doctors allow our Calgary medical clinic to be open extended hours and will cover for us on holidays.
Health Plans Accepted
We only accept Alberta Health Insurance Plan. If you have another provincial plan you will be asked to pay and then ask your provincial insurance plan for reimbursement.
Our Hospital Affiliations
Foothills Hospital, Calgary Alberta
Alberta Children's Hospital, Calgary Alberta